We Have a Plan
Lions and Leos serve to improve human flourishing, and we see how the global hunger and nutrition crisis bears upon our local communities. We believe community improvement depends on the thriving of its members.
Our Strategic Objective
Ensure all community members have access to nutritious foods.
Hunger Awareness Committee (HAC) members (NI):
Oahu – Nadine Nishioka (Manoa), Joyce Pang (Chinatown), Irwin Santos (Kamehameha), Arlene Shimokawa (Kapahulu Moiliili), Cynthia Chun (Hawaii Kai)
Hawaii East – Blayne Hanagami (Akaka Falls), Leelen Park (Hilo Crescent City – Food Pantry)
Note:  East Hawai'i, Maui, & Kauai have indicated that they will be handling their own food drives or that they have none planned. 

Goal: Have D50 hunger projects (vs. by each island) whenever possible.
Look at hunger initiatives of other clubs/islands to get ideas
Recognize clubs' hunger contributions and projects
Be a resource to clubs who need assistance

Plan: Reach out to all clubs
Get suggestions from HAC
Strategize with Foodbanks/Pantry/Basket
Send announcements as soon as possible
Add dates to D50 calendar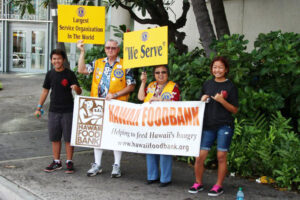 Involve the Leos – Winston, Roosevelt, Moanalua, Campbell, Farrington, Kapolei, Kaiser, Hilo High, Waiakea, Kona, Baldwin, etc.
Participate at food drives
D50 Hunger budget (approved) – $900 (may be reallocated)
$450 – "How to fight hunger" presentation at Kauluwela Elementary School Goodie bag
$450 – D50 Food Drive (sell/donation t-shirts that Lions wear at food drive)
Apply for HLF grant
Include information about other projects during food drives:  Eyeglass collection, Lion Membership, etc.
Publicity/Media: Post what clubs are doing to fighting hunger to D50 website/social media.  Get local news media coverage when possible and appropriate.
Planned Events:
August 27, 2022 – Hawaii Foodbank Drive – Lions sign up on Foodbank site
September – Hunger Action Month (* Jen to send info to forward to D50)
October 11/12, 2022 – Kauluwela Elementary School motivational speaker (fight hunger) – pending
November 19, 2022 – D50 Food Drive (open statewide)
May 28, 2023 – World Hunger Day (statewide)
DONATE TO HAWAII LIONS FOUNDATION
Your charitable gift to the Hawaii Lions Foundation helps support our service programs. To mail in your tax deductible donation, simply send a check to:
HAWAII LIONS FOUNDATION
405 N. Kuakini St. #801
Honolulu, HI  96817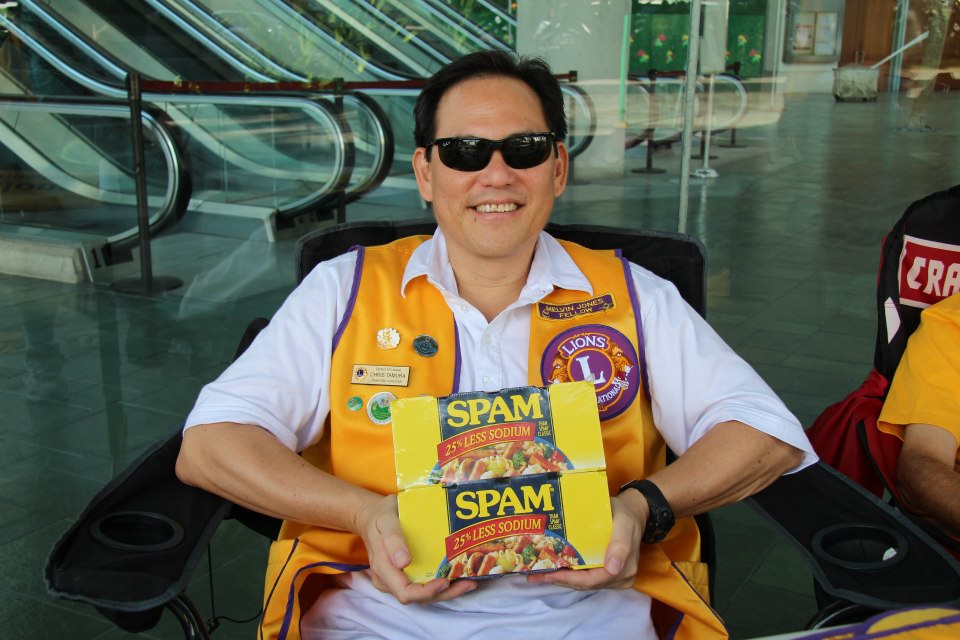 DISTRICT 50 HAWAII LIONS OFFICE
Executive Secretary:
Phone: (808) 755-9998
Email: info.hawaiilions@gmail.com
MAIL TO:
405 N. Kuakini Street #801
Honolulu, HI 96817