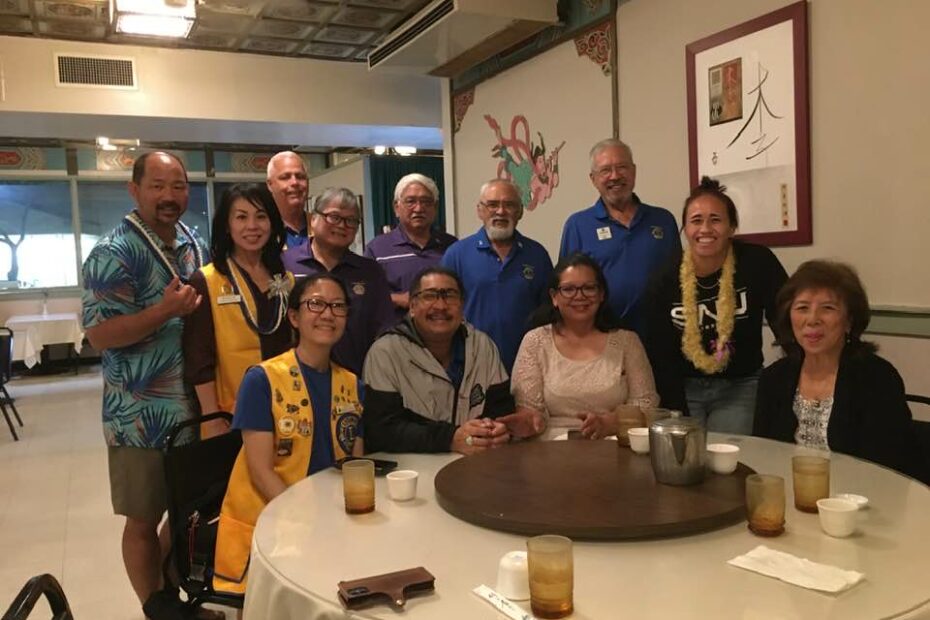 Kaneohe Lions Club held its first live meeting at Pah Ke Restaurant.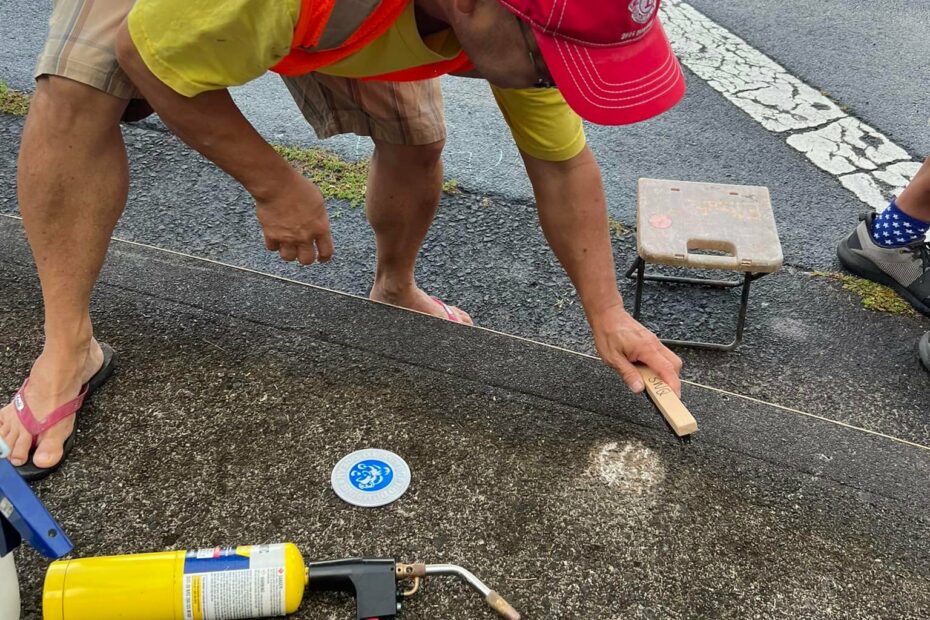 Moanalua Lions Club replaces 80 storm drain pucks.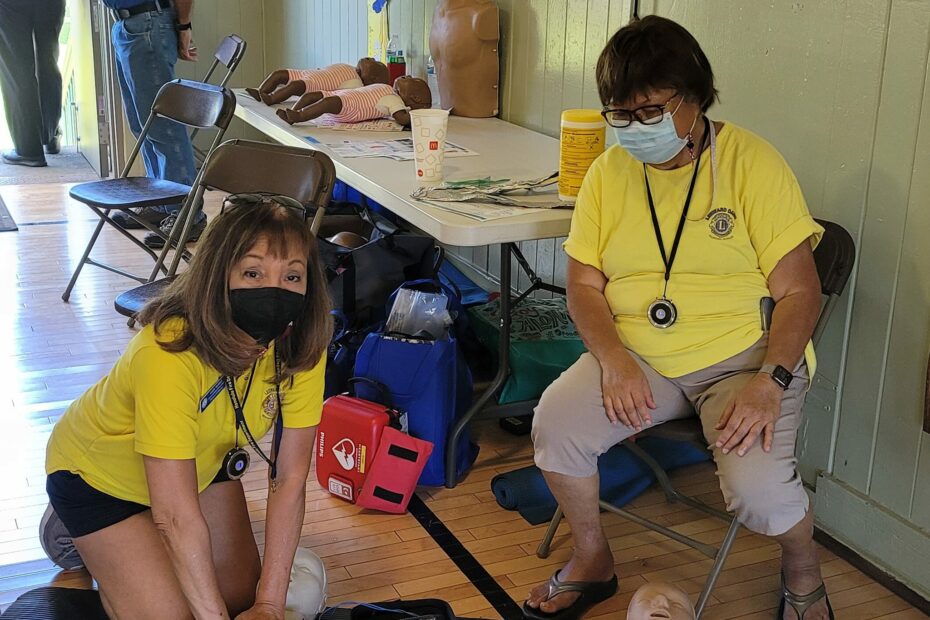 Leeward Oahu Lions Virginia Padayhag and Gail Kono helped Manoa Lions PDG Garrett Ogawa at the Waialua Community Assoc. Center Fair in Haleiwa. Kaneohe Lion VDG C.J. Kalopodes Jr. and CIS were also present.